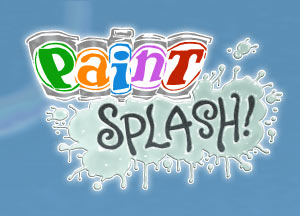 Paint Splash turns your TV into an interactive canvas where up to four kids of all ages can enjoy painting using the Wii Remote™.
Features
Turn your TV into an interactive canvas
Up to four people can paint simultaneously
A wide palette of tools and colors
Save images to your SD card and share them with the world

History
Back in 2009 Uffe Flarup, a computer programmer and father of three kids, made an unofficial Wii™ painting program for his own kids.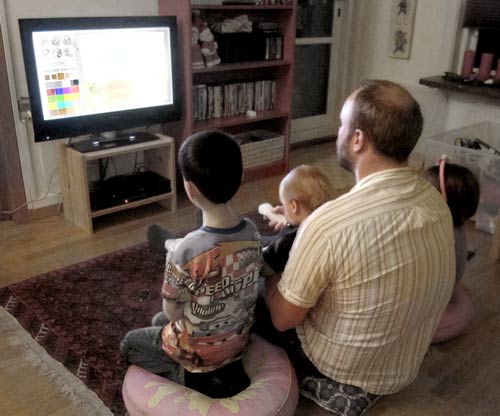 He made it freely available on his website, and it was downloaded by other Wii-fans more than 50,000 times. The painting program was received well by the homebrew Wii community for its collaborative nature, up to four players can paint simultaneous on the same painting, and the special 'baby mode' that was included for the youngest members of the family.
Seeing the success of the program, Uffe Flarup, teamed up with the small indie games studio, KnapNok Games to officially bring the game to the console. The visual style is spiced up and new soundtrack has been developed, this unique Wii painting experience is now available for everyone to try out.
Manual
To see the Paint Splash manual from within Paint Splash, click the HOME Button on the Wii Remote to open the HOME Menu. Click on the Operations Guide button, then click on the View Detailed Instructions button.
You can also read the Paint Splash manual here.
If you're looking for images you've saved to SD card, they'll be in one of the following folders:
private\wii\APP\WXPE
private\wii\APP\WXPP
Credits
Programmer, Concept developer: Uffe Flarup
Visual artist: Simon Nielsen
Composer: Nicklas Schmidt
Producer: Dajana Dimovska
Technical Assistance: Sebbe Selvig
Special thanks to Nils Deneken, Aurelie Claudel, Koen Rijnsent, Miguel Sicart and Alessandro Coronas for helping us with translations.